Hugo Theme Twentytwenty
Jul. 23, 2020
Blog theme is the one of my writing motivation. Once I saw some nice looking themes, I would like to use it on my blog, or reinvent the wheel.
Here is my new theme, that I first saw it on tyler.io and copy from The Twentytwenty of WordPress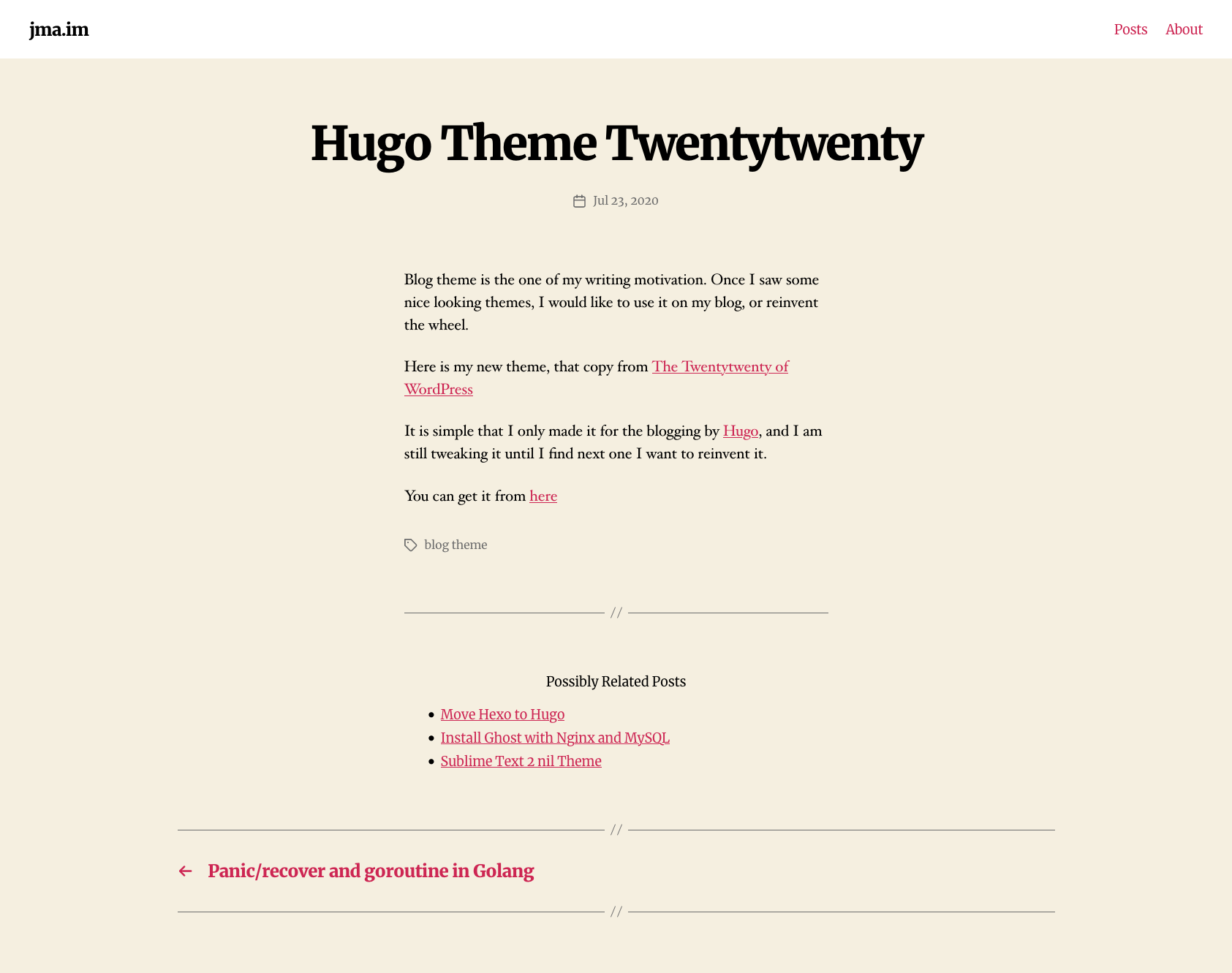 It is simple that I only made it for the blogging by Hugo, and I am still tweaking it until I find next one I want to reinvent it.
You can get it from here