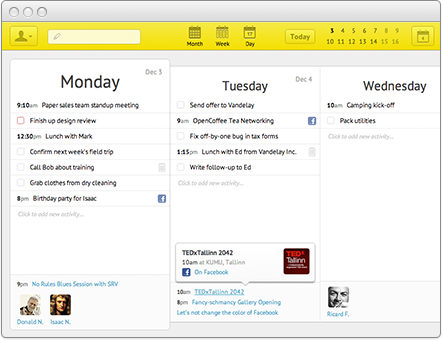 Monday Calendar is a day based todo app which is similar with Teuxdeux, but it has better interface(at least for me), works on iPhone/iPad as well with browser, and more functions coming.
Usually, I use Omnifocus as my project GTD app, and it is still the best GTD app for Mac, iPhone, and iPad.
However, sometimes I just need a simple list app especially for my work. I tried Monday Calendar one day, and I feel this is what I am looking for. Simple, clearly, easy, and with elegant interface.
It's worth to try, and I think you will like it. Go website and request invite now.